Fireplace renovation and woodburner installation… in a day.
We generally complete all fireplace renovations including installing a woodburner within a day.
This professional service has proven to be very popular and convenient for customers by minimising noise, dust and disruption to customers time. Our customers appreciate having one company who can both complete the fireplace building work and install a woodburner in a day.
It's not unusual for other woodburner installation companies to take several days to complete the same project and sub contract building work out to other 3rd party companies.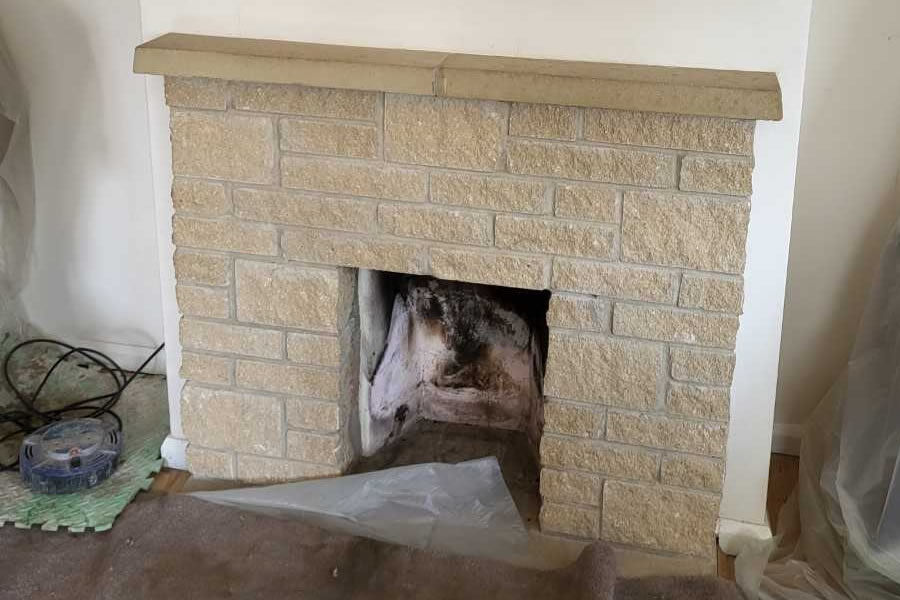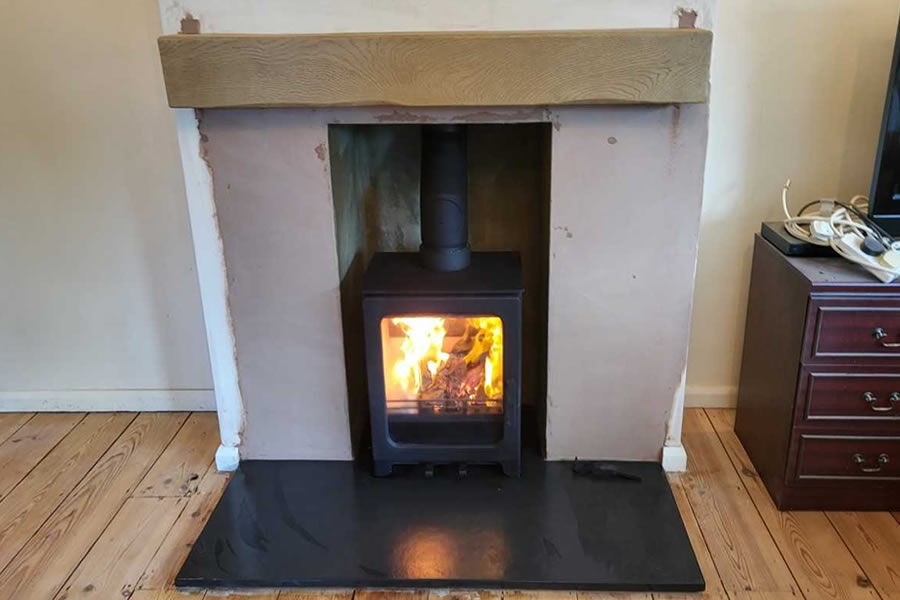 Fireplace Renovation Wellington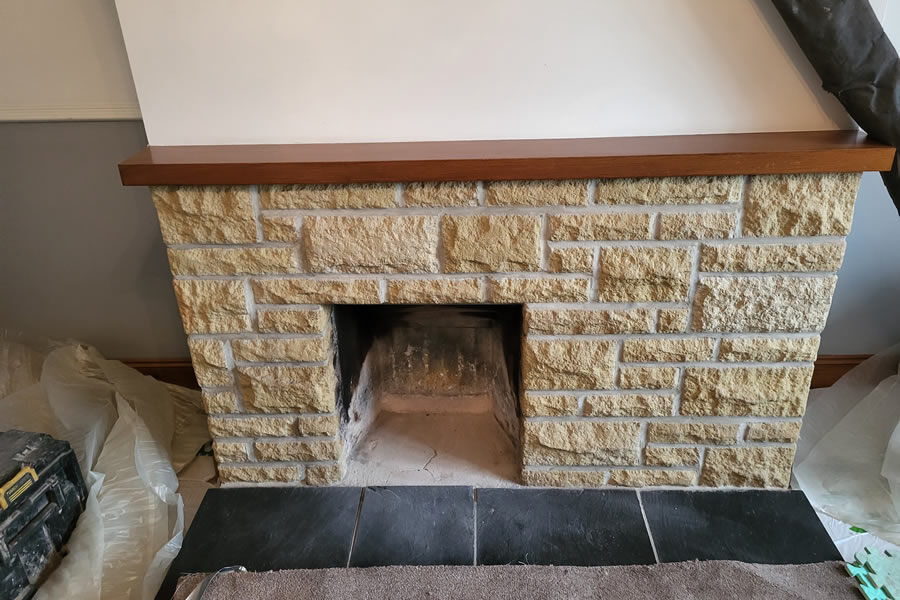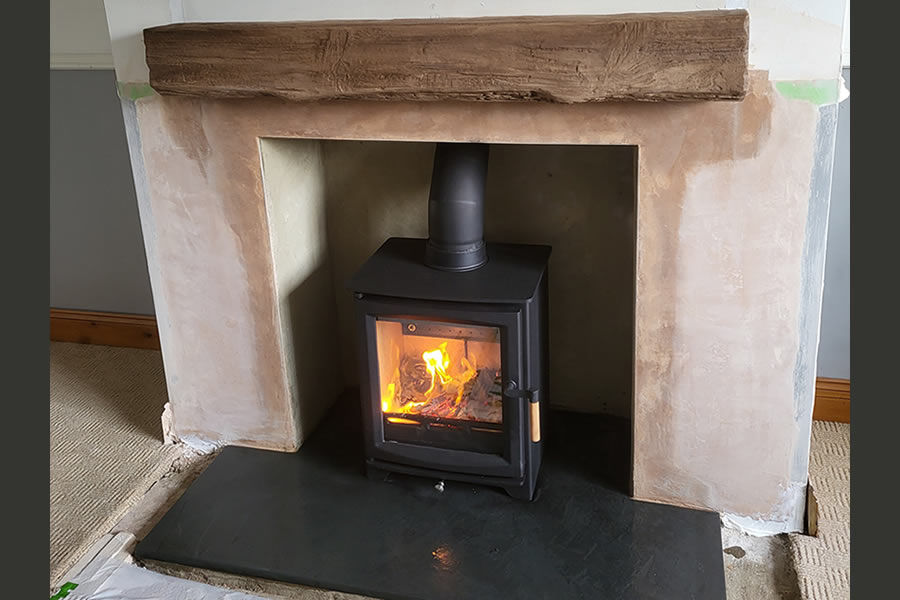 Fireplace Renovation Wellington
How can we renovate a fireplace in a day?
We have over 10 years' experience and completed 100's of fireplace renovations.
We have developed a methodical format to our work, utilising our skilled trades people and our qualified plasterer.
Fireplace renovations and knockouts is very dusty work and preparation of the room is key to reducing dust and cleaning and so we take time to cover the room in plastic and floor protection film. Removing items in advance that attract dust including plants and curtains.
Projects generally involve the following:
Removing existing fireplace and fire back
Suppling and installing a slate hearth cut to fit
Rendering inside of a fireplace
Beading edge around fireplace
Bonding and plastering damaged area around fireplace
Install registration plate and flue liner
Install Co alarm and woodburner
HETAS certificate sign off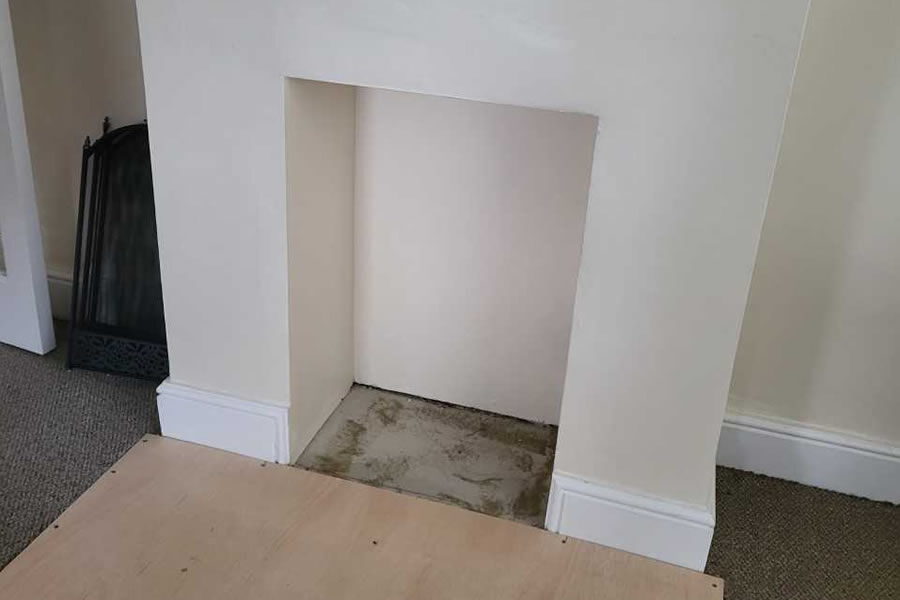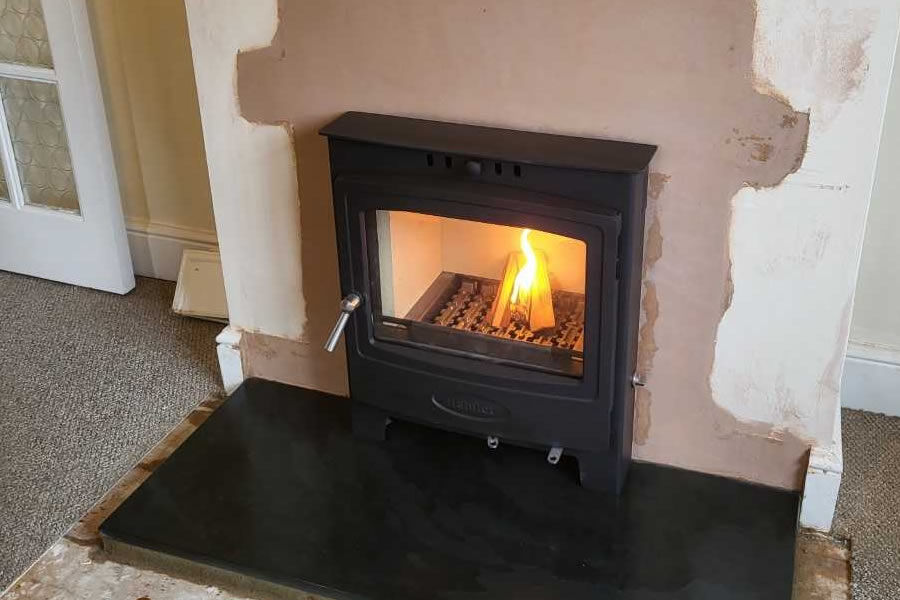 Inset Stove Installation at Fivehead in Taunton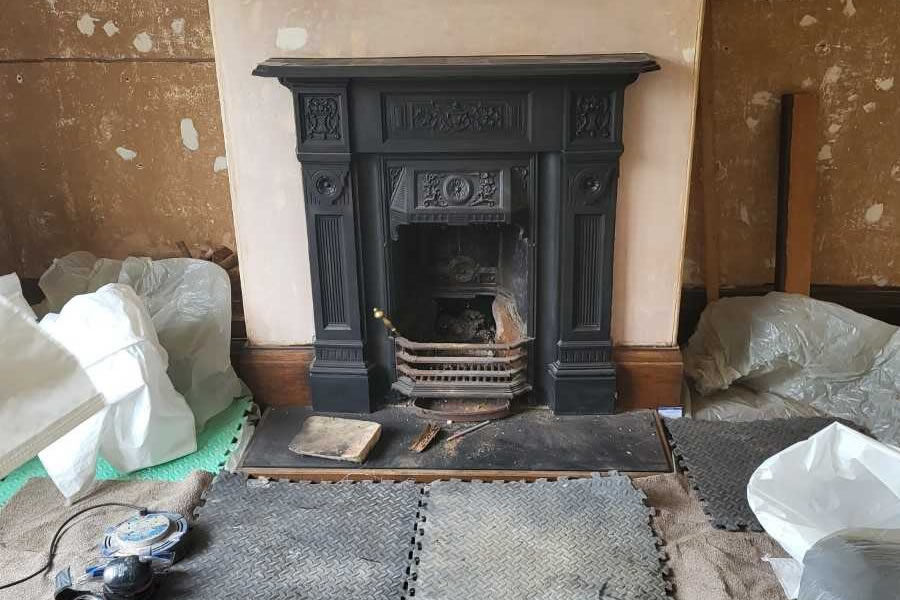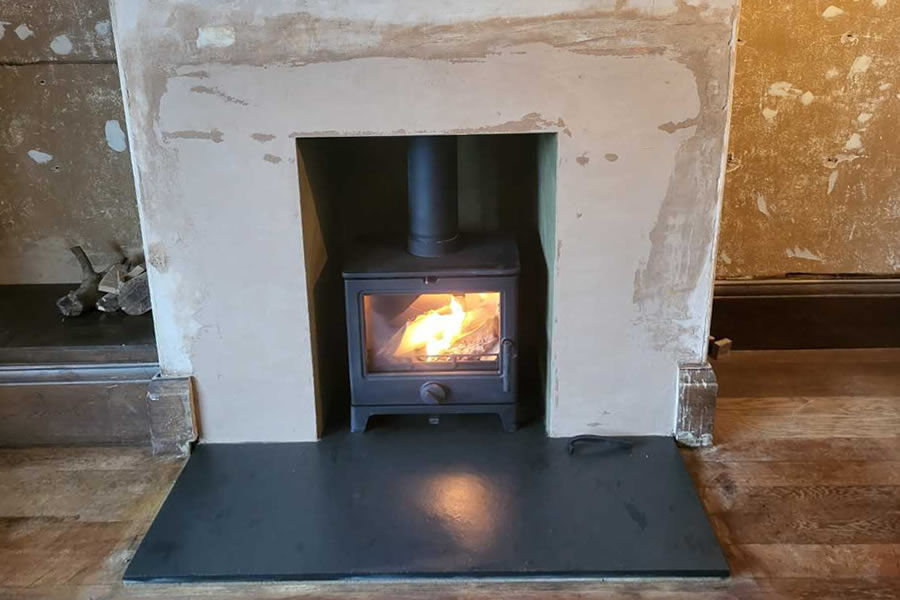 Fireplace Renovation Taunton
Our client initially requested that we removed the reproduction Victorian fireplace and renovated the fireplace recess in order to install a multi-fuel woodburner.
Our aim was to enlarge the fireplace by 100mm each side or approximate width of brick. However, preliminary investigations found the legs of the chimney to be of poor construction and filled with old bricks and mortar.
Therefore. We increased the height of the recess and installed a new concreate lintel in order to compliment a new woodburner. A reinforced concreate lintel needs to overlap each side by a minimum of 150mm as stated in building regulations.
Note:  We can't always enlarge the recess width due to the construction of chimney breast. On occasion we  find the construction of the chimney is too weak and wouldn't support enlarging. Therefore, we can only excavate the fireplace back to its original opening size.

We supplied and installed a 1200 x 900 Brazilian slate hearth, which we cut to fit before bedding on a cement base. We also keep larger size slates in stocks, including 1500 x 900mm and 1800 x 900mm.
Our customer wanted the Mi Flues Derwent 5kw multi-fuel woodburner installed in their fireplace and so we used 2 x 45-degree vitreous bends off the top of the woodburner to bring the stove out into the room more and create airflow around the stove.
We specialise in fireplace knockouts and chimney breast renovations and completed 100's in the Taunton and Somerset area. As HETAS certified installers we are fully insured and we sign off the woodburner. Call us today on 07715 104420 for free survey and no-obligation quote.