Installation of ACR NEO 3C Woodburner in Burtle Somerset
This attractive and well-proportioned woodburner ACR NEO 3C woodburner is a modern 5kw, with a clean contemporary look and is part of the latest generation of woodburners from ACR, approved by Defra and is SIA Eco Design ready. We used vitreous pipe off the top of the stove and connected to a 5" powder black twinwall system before exiting through the wall and up adjacent to the property.
ACR NEO 3C Woodburner HETAS Installers
The ACR NEO 3C has a large glass door and additional side glass side panels allowing the fire to be viewed 180 degrees while creating a visually impressive focal point. Its powerful airwash system gives you a clear view of the flames and being a multi-fuel stove it has an ash pan for easy removal of ashes. You can store logs in the hidden log store below the firebox.
This ACR NEO 3C woodburner is also available as a pedestal cupboard base or wall hanging unit.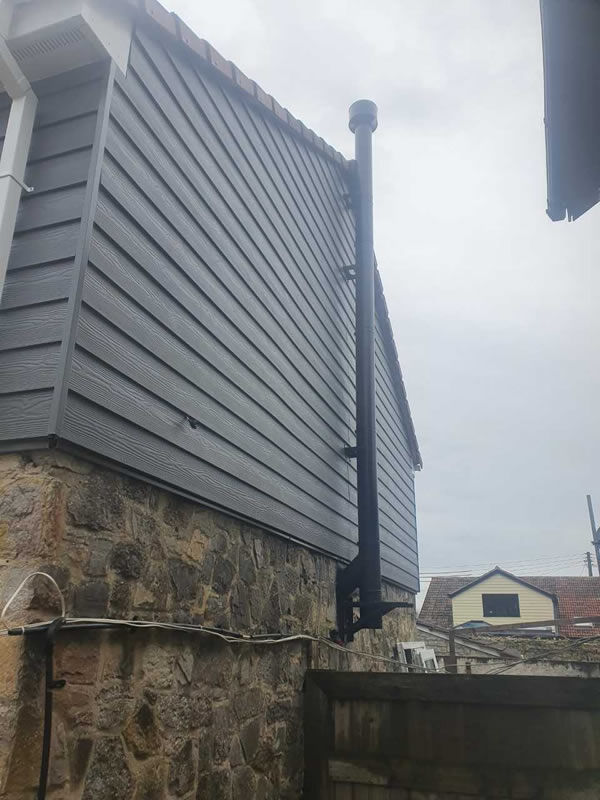 No Chimney, No Problem…
You will find many examples of woodburners we have installed in properties with no masonry chimneys on our website. We specialise in twinwall chimney systems, using the highest quality twinwall components and providing a HETAS certificate on completion.
The woodburner in positioned on a slate hearth central in the room. There are other hearth options available including smoked glass and granite.
We normally take just a day for these twinwall woodburner installations.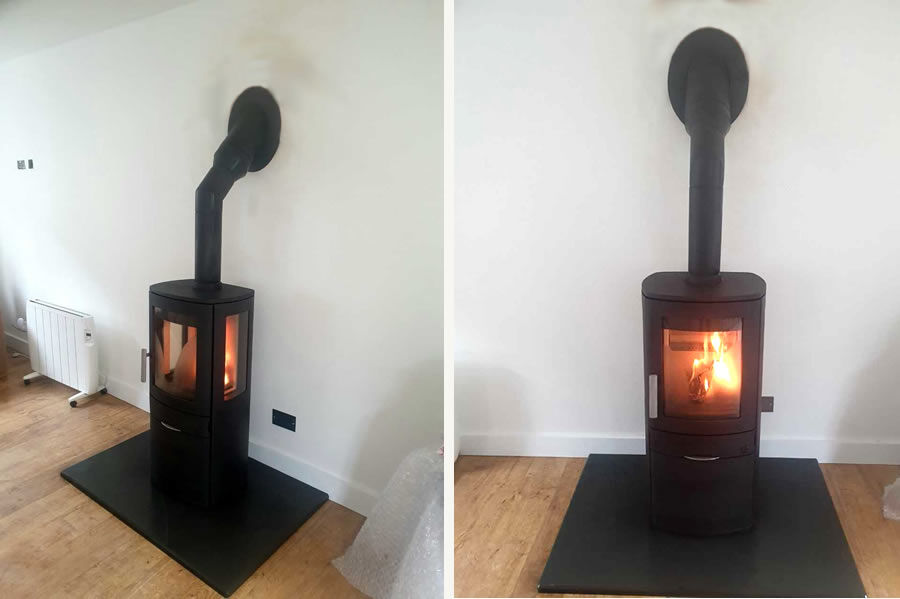 Call us on 07715 104420 if you live in or Burtle or Somerset area for a free HETAS woodburner installer survey and  quote.