HETAS Woodburner Installer in Woolavington
This woodburning stove installation project invovled removing the old open fire and enlarging the recess to fit a new wood burner and slate hearth.
Fireplace Renovation Before
We initially removed the fireboard surround and fireback and installed a concreate lintel before excavating the recess. During this process we found the face of the chimney had a lot of bricks missing inside and therefore we replaced the missing bricks to protect the external wood surround from the heat of the flue.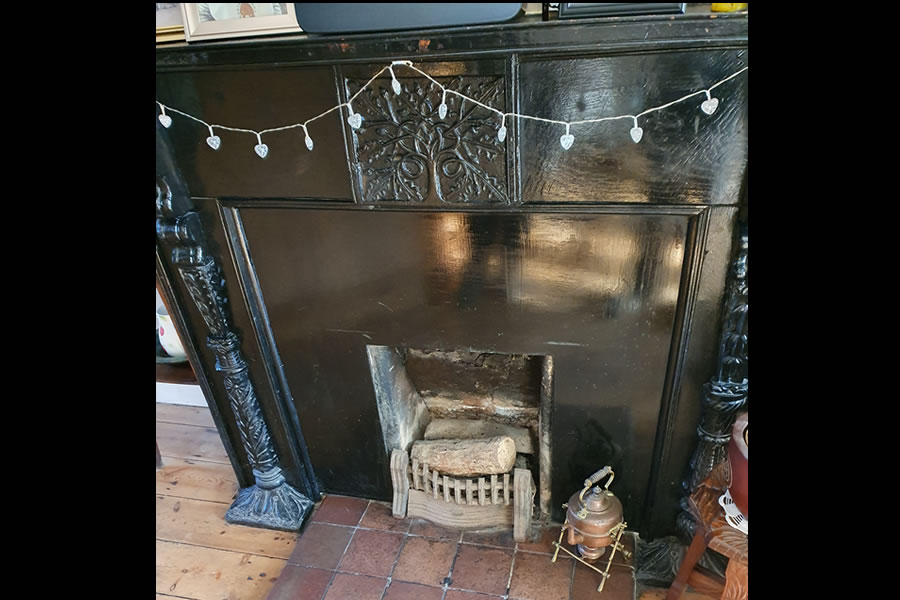 Fireplace Renovation After
We enlarged the recess and fire boarded the sides and top to provide a tidy finish and protect against heat. We left the brickwork at the rear exposed as requested by the client and installed a slate hearth. We resized the original fireboard surround to fit the larger recess and painted it before installing the wood burner.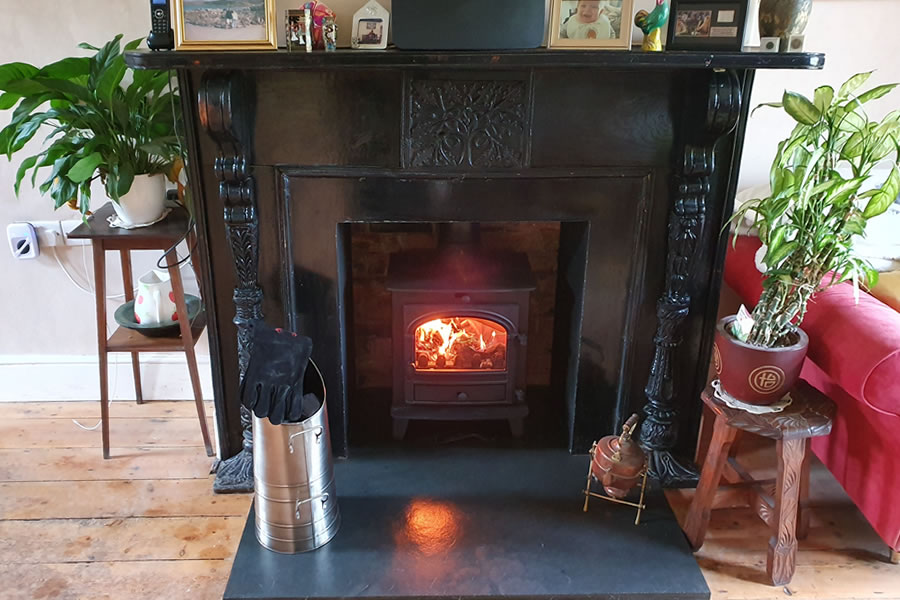 Fireplace Hearth & Combustibles
We considered and calculate the hearth dimensions and distance to combustibles from stove to the wood surround before proceeding with this woodburner installation in Woolavington.
The old tiled hearth overlaid on concreate base rather than the floorboards. Therefore, a new slate hearth would be required to cover the exposed concreate constructional hearth once tiles were removed. We cut the slate hearth from a 1200 x 900 piece at the property and oil to a dark sheen.
As HETAS woodburner installers we have to adhere to HETAS and stove manufactures manual in reference to the distance to combustibles required from the woodburner's sides, top and vitreous pipe.
We fire boarded the sides and top of the recess and positioned the woodburner back in recess to conform to these regulations.
The customer can now be assured the installation exceeds HETAS stringent requirements.
Call 07715 104420 if you're looking for a wood burner installer in Woolavington.